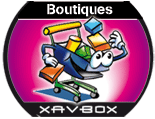 Tutos PSP :
< 3.52 voir Pandora Battery
Lancer et copier les jeux
Multimédia /
Puce, tuning, démontage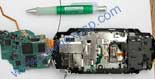 Divers / Tests :
Infos PSP :
Partenaires PSP




Devhook 0.50 pour PSP 1.5
Devhook 0.50 est le loader ultime pour psp !!!
Devhook 0.50 permet de lancer les jeux et simuler un firmware 2.82...
Devhook est le soft à posséder absoluement si vous avez une psp 1.5 !!!
Alors n'attends plus et download Devhook 0.50
Installation de Devhook 0.50 :
Le fichier texte d'aide fournit avec Devhook est en japonais, donc c'est pas super simple pour comprendre les paramètres à mettre pour utiliser Devhook 0.50.
Tout d'abbord un GRAND merci à Snak€ pour avoir été le premier à en parler sur le forum.
Jetez un oeil sur Devhook 0.46 pour savoir comment l'installer
Voici le fichier texte d'aide de Devhook 0.50 en anglais (promis je le traduirais bientôt)
V0.46.0000 -> V0.50.0000 (Changelog) :
-----------------------------
Addition: A number of settings can be changed at the XMB (using the HOME key)
Addition: Switching between UMD Disc and ISO without restarting
Addition: Tentatively supporting FW 2.80/2.82
Known bugs
There is no shortcut to return to the normal FW from devhook
Even selecting "end" from the launcher does not return to the normal FW.
Due to the API change, previous release's launchers, vshex and the like are not compatible vshex (the settings screen on top of the XMB) occasionally flickers here and there

todo
-----------------------------
Support for printing text in VSHEX, changing the settings for the FW driver
The printing has to be changed from direct print to framebuffer. This will probably be implemented around the time that devhook is no longer a "test version".
Full customization of the launcher menu
This can currently be partially customized, but it's planned to be fixed.
Since it's currently half finished, please wait for it.
Booting 3.01
FW 2.8x's audio.prx bug
When the 2.8x audio.prx is used, no sound is generated and the program becomes deadlocked. I think this is related to interrupting the initialization of the audio device, but I'm waiting to get some information or to hear from someone who knows what is causing this problem.
MOD-BIOS mode
Since Dark Alex already released his custom firmware, this has been put on hold.
Devhook itself, as of 0.50.0000, is compatible with exclusively booting from and jointly using the internal flash with custom firmware. (translator's note: I'm a little lost on this one, can someone help me out? Maybe Dark Alex?)
NO-UMD for FW2.xx
On long-term hold. This looks awfully tricky with the way it the hook currently works.
NAND driver level emulation
I plan to reconsider how to deal with this and try again.
Getting this to work with firmware's >=2.80 seems to be quite difficult.


clean boot from IPL image
-----------------------------

About running FW2.82 (2.80,2.71)
-----------------------------
A special firmware file must be installed in order to run FW 2.82 under devhook.
It's necessary to use the special "PSAR Dumper V2B" to extract the firmware file and copy the files to the proper place.
"fw282.txt" provides a general description of where things go, but I reluctantly couldn't include a more detailed description. For those that can't figure it out, please search on the web or look at devhook 0.46.0000's documentation for a better explanation.
The previous version's "PSARdevhook firmware installer" is not compatible with FW 2.80.
As of 0.50.0000, formal support is for 2.71 and 2.82.
The PSP's final stronghold. (The actual root is recovery mode boot)
Alors, vous êtes convaincu que Devhook 050 est le top du top ??? Alors n'attendez plus pour le rechercher...
Pour Devhook 0.44, l'utilisation est la même... Pour les questions, il y a le forum.